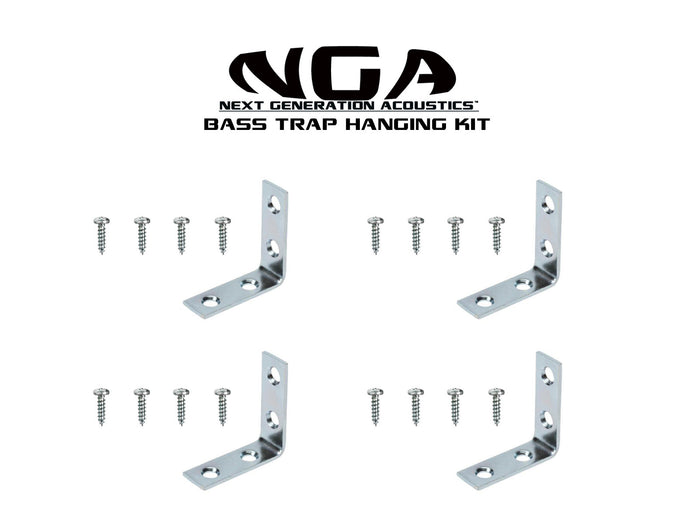 BASS TRAP - HANGING KIT
Next Generation Acoustics
Regular price $ 5.95 Sale
Our bass trap hanging kit includes everything that is needed to install our standard Bass Traps into a corner space. Entering studs is not required to mount your bass trap. This kit works for any size/depth bass trap we offer. 
BASS TRAP HANGING KIT INCLUDES:
4 zinc plated corner braces (2.5in) 

8 screws (1in) for Bass Trapping
Note: Your wall screws size requirements vary depending on construction material/stud access/anchor sizes used.